1st PHOTOS OF SEELOS STATUE IN GRAND RAPIDS(25February 2010)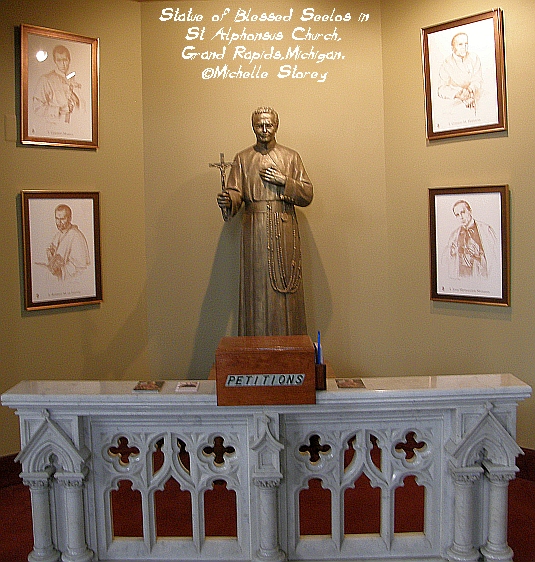 Thanks to our reporter and photographer Michelle Storey based in St Alphonsus Parish,Grand Rapids,Michigan we have the 1st photos of the new Seelos Statue which will be blessed and dedicated Sunday.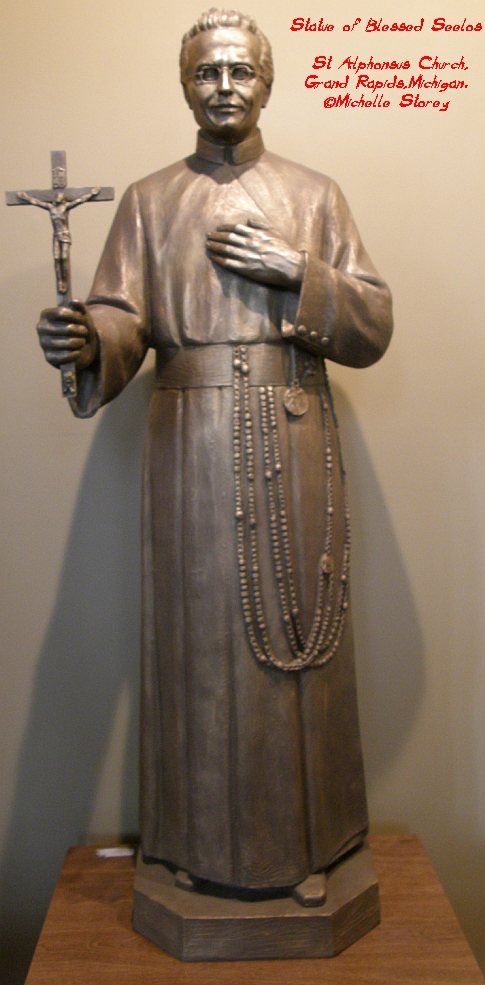 The following will be in St Alphonsus Parish Newsletter this week.

BLESSED FRANCIS XAVIER SEELOS, C.Ss.R.
Today, at the 11:00 Mass, we will bless and dedicate the statue of Blessed Francis Xavier Seelos, C.Ss.R. Fr. Byron Miller, C.Ss.R., the Executive Director of the Seelos shrine, will be the principal celebrant for this Liturgy.
Fr. Seelos was born on January 11, 1819 in Füssen, Bavaria, Germany. After studying for the Priesthood in Germany, he asked to be admitted to the Congregation of the most Holy Redeemer (Redemptorists) for ministry to German-speaking immigrants in the United States. In 1844, he was ordained a priest at the Redemptorist Church of Saint James in Baltimore. His availability and innate kindness in understanding and responding to the needs of the faithful made him so renowned as an expert confessor and spiritual director that people came to him even from neighboring towns. Seelos ministered for a time in Pittsburgh, Cumberland, and Annapolis. From 1863 -1866 Seelos dedicated himself to the life of an itinerant missionary preacher in English and German in the states of Connecticut, Illinois, Michigan, Missouri, New Jersey, New York, Ohio, Pennsylvania, Rhode Island and Wisconsin.
After a brief period of parish ministry in Detroit, Fr. Seelos was assigned in 1866 to the Redemptorist Church of St. Mary's Assumption in New Orleans. He was known to be joyfully available to his faithful and singularly concerned for the poorest and most abandoned. In God's plan, however, his ministry in New Orleans was destined to be brief. By September 1867, exhausted from visiting and caring for the victims of yellow fever, Seelos contracted the dreaded disease and entered into eternal life on October 4, 1867, at the age of forty-eight years and nine months.
The enduring renown for his holiness occasioned his Cause for Canonization to be introduced in 1900. A century later, His Holiness, Pope John Paul II beatified Father Seelos on April 9th of the Solemn Jubilee Year 2000. He awaits one more miracle for canonization!
Fr. Bernie Carlin, C.Ss.R.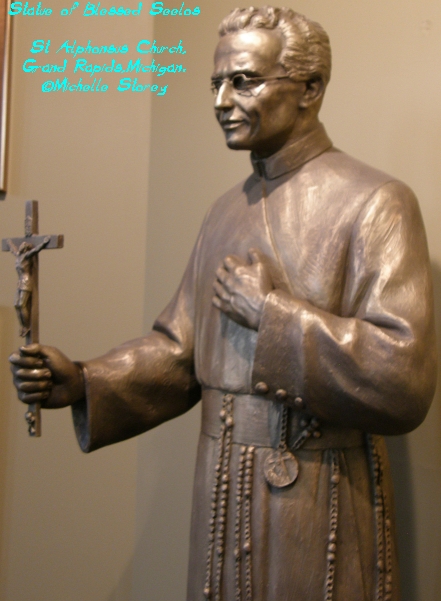 NEW SEELOS STATUE TO BE BLESSED IN MICHIGAN

(22 February 2010)


We have our reporter,Michelle Storey, based in Grand Rapids Michigan covering an up and coming event in St Alphonsus Parish.On 28th February 2010,Father Byron Miller,C.Ss.R., Executive Director of the National Seelos Shrine in New Orleans,U.S.A. will be blessing a new statue of Blessed Seelos at the 1100hrs Mass in the Parish.We hope to have photos of the new statue within the next 48 hours. Michelle runs the excellant website of St Alphonsus Parish,which has been run by the Redemptorist Order since 1888.We thank her for her help in covering this story.

BLESSED FRANCIS XAVIER SEELOS PARISH-BILOXI(22 february 2010)
Blessed Francis Xavier Seelos Parish in Biloxi is sponsoring a trip to the Blessed Seelos Shrine in New Orleans. The next trip to the shrine will be
Saturday, February 27th
. The bus will leave Blessed Seelos Parish at 8 a.m. sharp, so participants are urged to be at the church, which is located 356 Lameuse Street, by 7:40 am. Lunch will be included in the trip. Estimated return time is prior to the 4 p.m. Vigil Mass at Blessed Seelos Parish. The cost is $40 per person and everyone is welcome to come (both parish members and non-members). For more information, call the parish office at 228-435-0007.
LAST CHURCH BLESSED SEELOS SERVED IN
(14 February 2010)
The Church of St Mary's Assumption,New Orleans where Blessed Francis Xavier Seelos last served and died.A brand new video showing the damage caused by Hurricane Katrina and termites!Thanks to St Mary's New Orleans for informing us so quick.BE ONE OF THE 1st TO VIEW IT!c
CHRIST THE KING CATHOLIC CHURCH
-DAPHNE-ALABAMA
There will be a healing Mass in honor of Blessed Francis Xavier Seelos at 6:30 p.m. Feb. 24. For more information, call 251-626-2343.
1505 Main Street
,Daphne,AL 36526.USA
ST JOSEPH'S CATHEDRAL-BATON ROUGE,USA
(30 Jan 2010)
The Sacrament of the Anointing of the Sick will be offered next Sunday, January 31,following the 12:00 noon Mass. It is accompanied by a special blessing with a relic of Blessed Francis Xavier Seelos. Catholics over 7 years of age who are ill, handicapped, facing serious surgery or enfeebled by old age are eligible to receive this Sacrament and invited to take part. Invite others whom you may know are in need of the Sacrament to come with you. (Printed curtesy of The Cathedral Newsletter)
FÜSSEN SEELOS CANDLE NOW PART OF JOEY'S MINI SHRINE!(24 January 2010)
Joey Schwartz,15 year old from Savage,Minnesota,USA continues to show good results from his chemotherapy and scans following his visit last year to the National Seelos Shrine in New Orleans.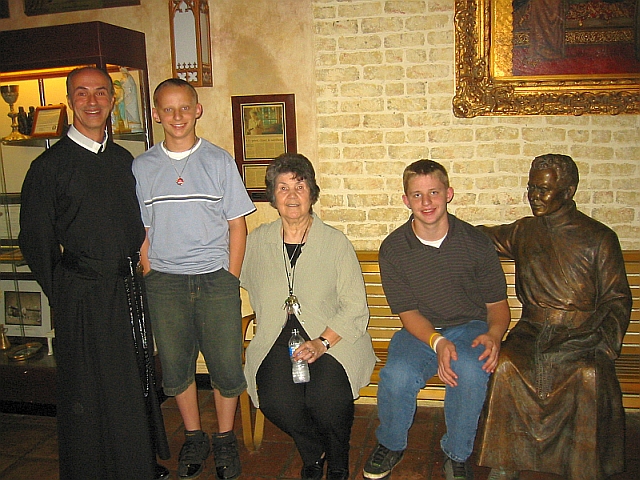 At the NationalSeelos Shrine in New Orleans.Brother Bruce CSsR.Joey Schwartz,Joyce Bourgeouis,Administrator of Seelos Shrine,Twin brother,Derek sitting next to a seated statue of Blessed Francis Xavier Seelos. (Schwartz Family © 2010)
Since visiting the Shrine the tumours have disappeared completely and not returned.
Now we have exclusive photos taken by his family of their mini Seelos Shrine
(Schwartz Family © 2010)
and a photo of Joey holding the latest Seelos candle to be placed in the Shrine,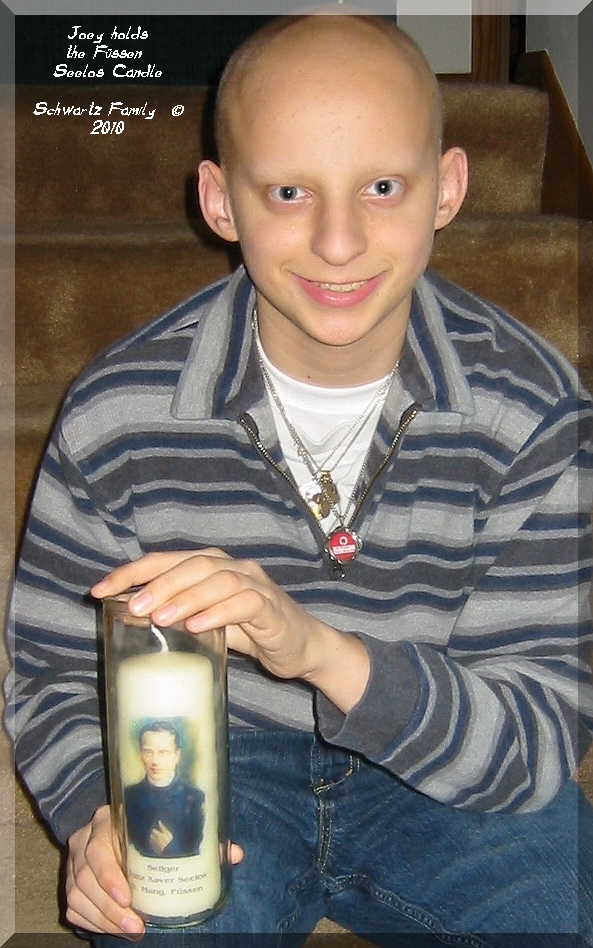 a St Mang Füssen Seelos Candle.Joey and the family were delighted to receive the gift which was sent two weeks ago and arrived last Friday,22nd January.
Please continue to remember Joey and his family in your prayers.
SEELOS BIRTHDAY CELEBRATIONS IN NEW ORLEANS-IGNORED IN FÜSSEN THE PLACE OF HIS BIRTH(26 Dec 2009)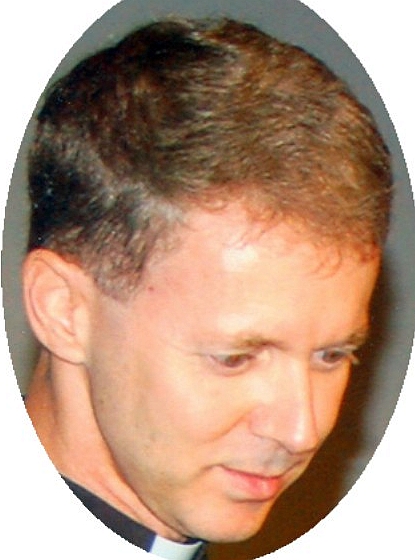 Father Byron Miller, C.Ss.R., Vice Postulator for the Cause of Canonization
of Blessed Francis Xavier Seelos
According to the
"Katholisch in Füssen" magazine for January,nothing is taking place in the birthplace of Blessed Francis Xavier Seelos to commemerate what would have been his 190th birthday on January 11th!There isn't even a mention of the Anniversary of the death of this great son of Füssen in the January EditionOver the pond in New orleans they will be celebrating as usual this outstanding German priest who spent his life serving with the Redemptorist Order on the missions in the United States.There will be chance for Confession,Veneration of the Relic Missionary Cruxifix.A healing Mass with Annointing of the sick will then follow.Full info is found below:
Seelos Birthday Healing Mass
Sunday, January 10, 2010 @ 1:00 p.m.
National Seelos Shrine—St. Mary's Assumption Church
919 Josephine Street (Lower Garden District/Irish Channel)
Father Bryon Miller, C.Ss.R., Vice Postulator for the Cause of Canonization, will celebrate a special Healing Mass and the Sacrament of Anointing on the anniversary of the birth of Blessed Francis Xavier Seelos, C.Ss.R.
Before Mass, starting at 11:45 a.m., there will be the opportunity for the Sacrament of Reconciliation and veneration of relic missionary crucifix. One-on-One intercessory prayer will also be available in back of church and shrine. Free wheelchair accessible parking will be provided. For more information: 504-525-2494; 504–525-2499.
ONE HAS TO WONDER, WILL THOSE WHO RUN THE PARISH OF FÜSSEN DO ANYTHING SPECIAL TO CELEBRATE THE 200TH ANNIVERSARY OF HIS BIRTH IN 2019?

ST JOSEPH'S CATHEDRAL,BATON ROUGE,LOUISIANA
(26 Dec 2009)
Blessing of the Sick/Blessing with the Seelos Relic
Time: Sunday, December 27 at 12:00 PM

Following the noon mass. Please join us in the Cathedral.
HEALING... The Sacrament of the Anointing of the Sick will
be offered Sunday, Dec. 27, after the 12 noon Mass. A special
blessing with a relic of Blessed Francis Xavier Seelos will also
be offered. Catholics over 7 years of age who are ill,
handicapped, facing serious surgery or enfeebled by old age
are eligible to receive this Sacrament and invited to take part.
LAST MINUTE CANCELATIONS PUT SEELOS PILGRIMAGE IN JEOPARDY
(21 Dec 2009)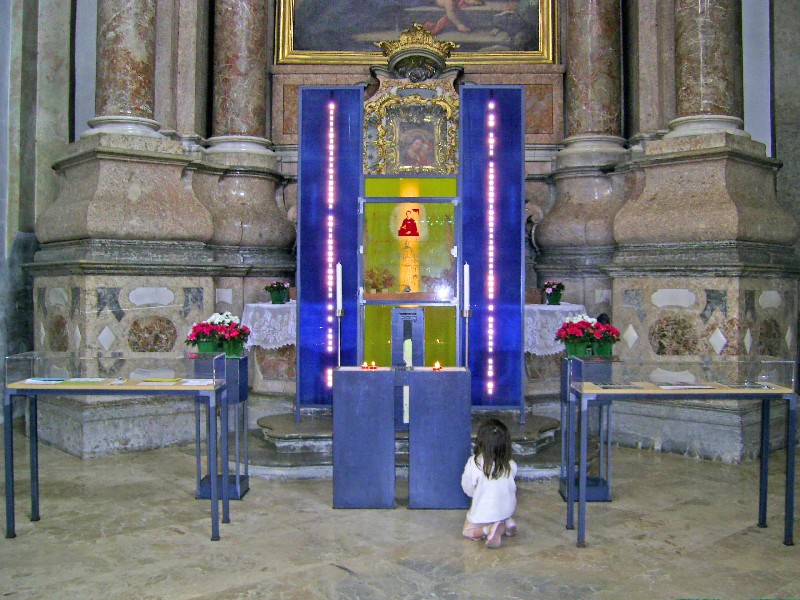 It seems the finacial crisis is hitting pockects hard worldwide.The latest casulty is the Pilgrimage to Catholic Germany arranged by Globus in the USA due to visit Germany in August 2010.Due to last minute cancellations the tour may not be visiting Füssen.It had been hoped that those who wanted to visit Neuschwanstein Castle which is on the official itinary,would do so,but those who wanted to visit the birth place of Blessed Seelos in Füssen would break away for 4 hours and do so.Due to the declining numbers,Sheila Drumm,a member of the Mission Advancement Ministry of the Redemptorist Denver Province told us "
Our tour to-date has been scaled down to 23-24 people. We had some lst-minute cancellations due to the economy. Also since this is not a custom tour I'm unsure they will be visiting Fussen but nothing is concrete. With our provincial leading it, and the fact that this is December other changes could be taking place
"We will keep you updated on the latest developments!
NEW SEELOS BOOK DUE IN THE NEW YEAR(19 Dec 09)
A new book about Blessed Francis xavier seelos will be available in 2010.Written by Father Blaine Burkey OFMCap.It concentrates on the life of Blessed Seelos when he lived and worked in the Cumberland area of the United States.It will be published by the Seelos Center in New Orleans early in 2010.It is called
"
Seelos
– The Cumberland Years."
Father Blaine Burkey OFMCap is Vicar of St Francis Friary in Denver,Colorado.He is also the Communications Officer and Archivist for the Mid Western Province of the Capuchin Friars.
JOEY'S STORY GOES GLOBAL(19 Dec 09)
The story of Joey Schwartz's apparent healing due to the intercession of Blessed Francis Xavier Seelos has made headlines worldwide.
Here are some of the news articles.
Milwaukee Catholic Herald
Khucamta.net(Vietnamese,published in Germany)
The Pilot-Boston
St John the Baptist Catholic Church News Letter-Page two.From the Pastor's Desk
VietCatholic News
The Catholic Review
American Catholic
Seelos Newsletter-November 2009
Clarion Herald (New Orleans Archdiocesan Newspaper)Page 1
Clarion Herald Page 4
Catholic News & Herald
FÜSSEN'S PRIEST'S GIVING OUT SEELOS RELICS TO THE SICK(29th November 2009)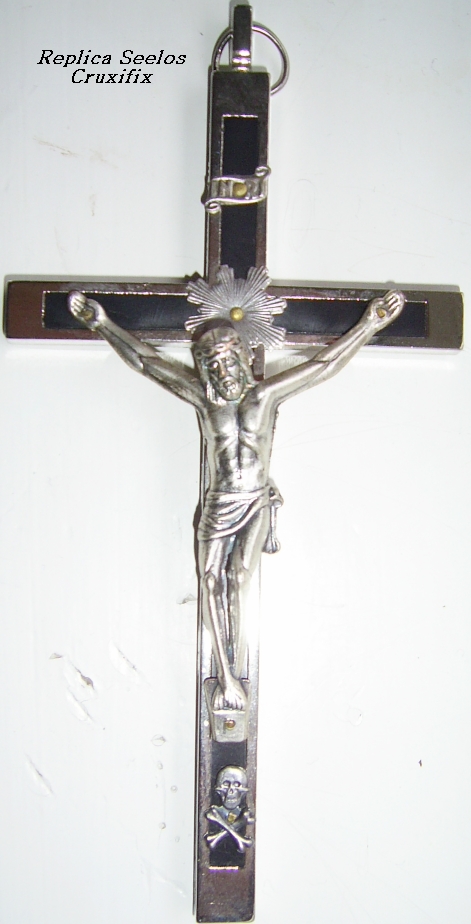 The Parish Priest of Füssen,Father Frank Deuring and his curate,Father Julius Kreuzer have some 2nd and 3rd class Seelos relics which they are giving to sick parishioners during their visits to give Holy Communion.Father Deuring thanked the staff of the English website of St Mang for helping them to be able to do this.Father has also agreed to accept a replica Seelos Cruxifix and use it in the Parish to bless the sick with.This practise is carried out in New Orleans,where many are on call to visit the sick in hospital and bless them with the cruxifix.The Füssen cruxifix has been touched to places in New Orleans where Blessed Seelos had been,these include,the tombs,the reliquery,place of death among others.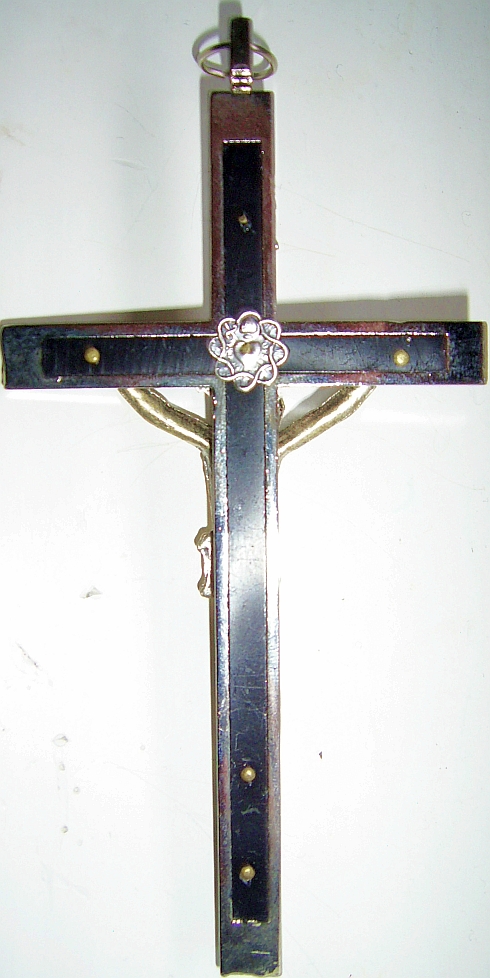 The cruxifix to be used in Füssen was sent from the Seelos Center in New Orleans to the English website of St Mang.We felt it could best be used to help others in need and not just our family prayer life.Before handing it to Father Deuring we will touch it to many places here in Füssen where Blessed Seelos was born including his birth house,house where he lived when his father was sacristan of St Mang,the school he attended,the Seelos Shrine here in Füssen and the churches where he served Mass. We pray that many will find a renewed love for this great son of Füssen,Blessed Francis Xavier Seelos and that through his intercession many will find their Catholic faith renewed and their love of Christ strengthened.
SEELOS ARTICLE IN HOPE MAGAZINE(29th November 2009)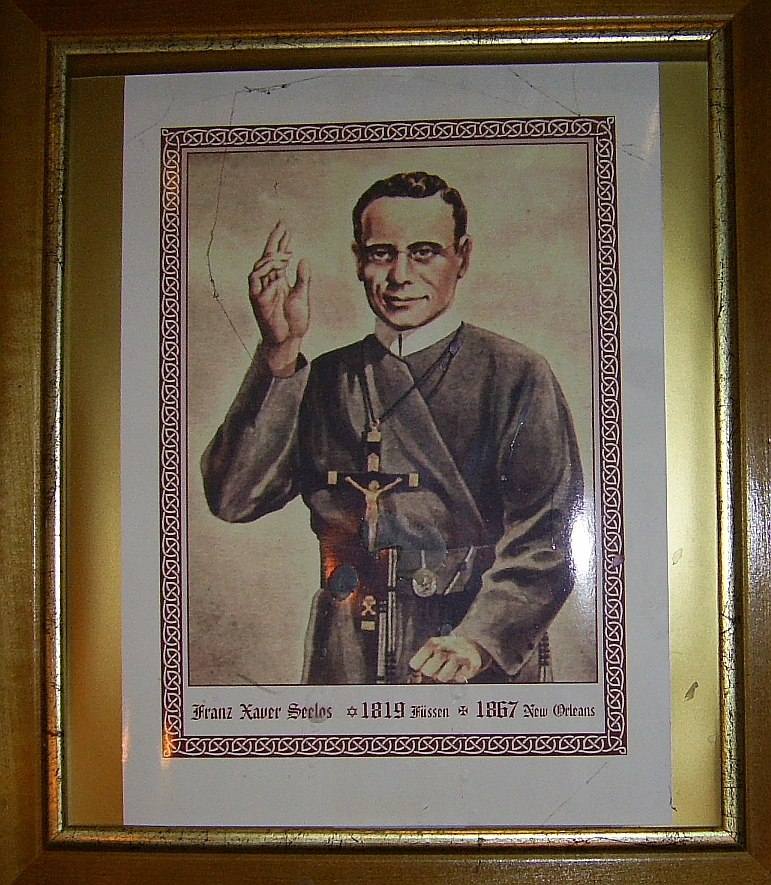 The Autumn edition of Hope Magazine,a new publication from the Dever Province of the Redemptorists has an article about the opening of the new Seelos Center in New Orleans and an article about the Seelos canonisation process started by the Baltimore Archdiocese.You can view the full article on pages 4 & 5 HERE
AUGSBURG DIOCESAN LITURGICAL CALENDER 2010 OFFICIALLY INCLUDES BLESSED SEELOS
(22nd November 2009)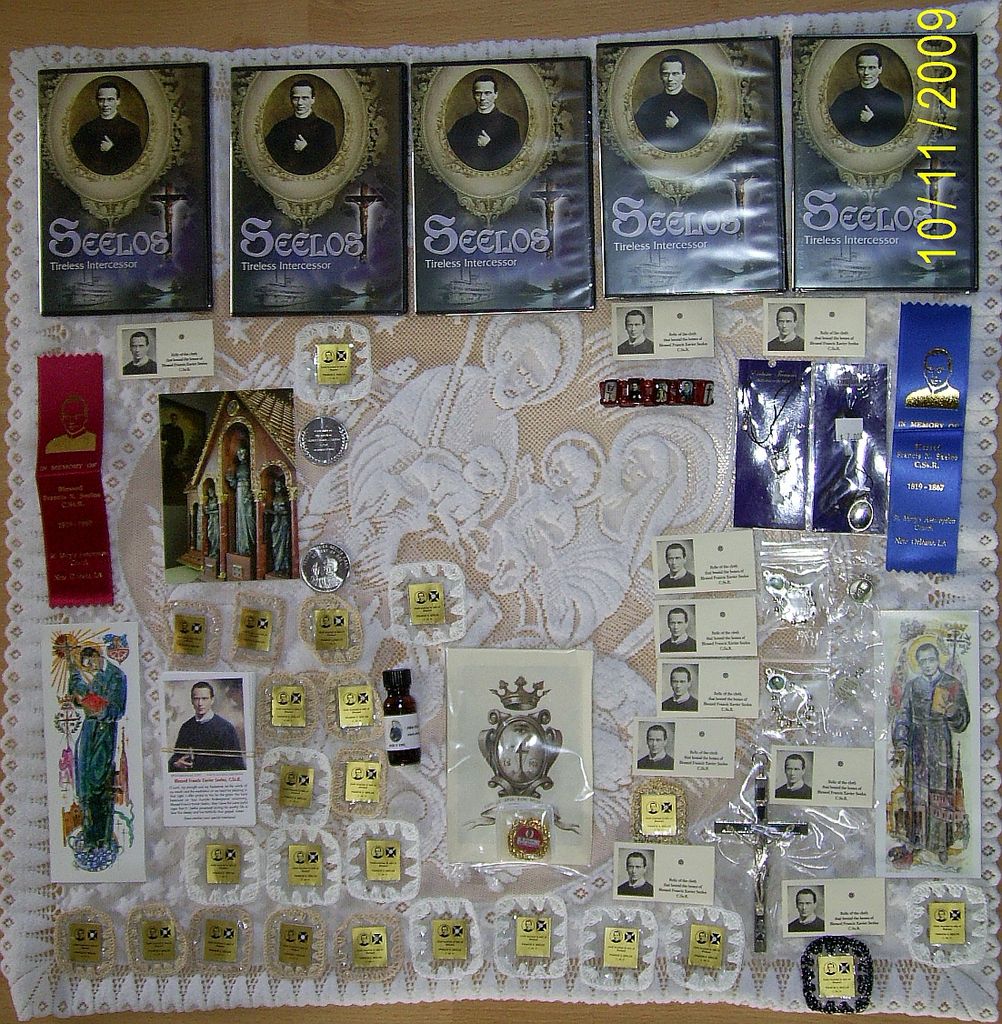 The official Diocesan Liturgical Calender for the Diocese of Augsburg has finally recognised the Feast of Blessed Francis Xavier Seelos.In the 2010 Calender,Priests of the whole Diocese will be able to celebrate either the Mass of Blessed Seelos or the Ferial Mass for the day on Tuesday 5th October.
Up until now the only places that officially were allowed the celebration of the Seelos Mass were Füssen and churches in the Archdiocese of New Orleans.
For the Official info in
Deutsch
Then click OKTOBER in the 2010 DIREKTORIUM.
SEELOS TEACHES ENGLISH & CATHOLIC RELIGIOUS LESSON- DUE TO TEACHERS ILLNESS
(19 November 2009)
Year 8 pupils in a Catholic Girls Secondary School in Immenstadt,Bavaria expected to loose their Catholic religious education lesson last Thursday due to the teacher being ill.Little did they expect to get a religious lesson in English about Blessed Francis Xavier Seelos!Due to the German customs service releasing a consignment containing a 1st class Seelos relic and 5 DVD's about his life,they were able to
watch a DVD called "Seelos Tireless Intercessor"about hs life, provided by the replacement teacher,an avid promoter of Blessed Seelos.
The girls were delighted to find out via this media about the life of a Priest who was born 50 kilometres from their school. If you have not seen the film about the life of Blessed Seelos then click the link below.
SEE THE FILM-
Seelos Tireless Intercessor
WWLTV.COM-LOUISIANA'S NEWS LEADER BROADCASTS LAST INTEVIEW WITH MARY ELLEN HEIBAL (6 November 2009)

Modern day miracle? Cancer patient's prayers answered
The last interview given by Mary Ellen Heibal,whose healing is being investigated and will be in the Vatican before Christmas.
BLESSED SEELOS RELIC AND PROMOTIONAL DVD'S IMPOUNDED BY GERMAN CUSTOMS(31 October 2009)
German customs have impounded a Blessed Seelos relic and 5 DVD's about the life of Blessed Seelos.The items were due to be delivered to Füssen,Germany,but the German customs have refused to deliver the relic to the address that ordered it.No reason has been given for why they have impounded the relic and refuse to deliver it.The DVD's have been payed for and a donation given to cover the cost of shipping and packaging of the relic of Blessed Francis Xavier Seelos.Relics can not be brought and sold and so have no monatory value to concirn the German customs service.
A relic similar to the one impounded by German customs.
ST MAGNUS,ST THERESE & BLESSED SEELOS-THE HIT SQUAD IN HEAVEN
(25 October 09)
Over 230 workers in the Augsburg Diocese were enlightened about the lives and charisms of St Magnus of Füssen,St Therese of Liseaux and Blessed Francis Xavier Seelos.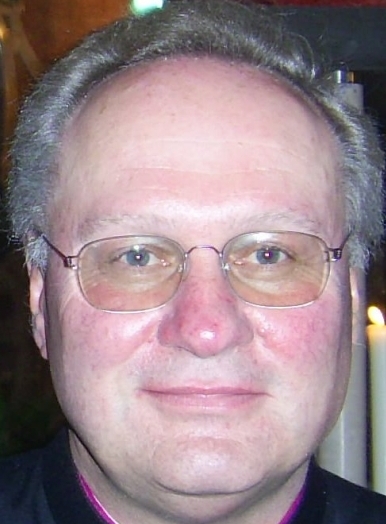 Vicar General of the Diocese,Pralate Karlheinz Knebel spoke about these great members of the Kingdom of Heavon during a day of prayer and enlightenment entitled "Call & listen for the answer"The above saints are among the Vicar General's favourites and all had something to do with the Missions!
St Therese of Liseaux,though she become a Carmelite nun from the age of 15 till her death aged 24,always longed to serve as a missionary.She spent many hours in prayer & fasting for the needs of those working on the missions.
St Magnus of Füssen(St Mang,as he is known locally.)was not called the Apostle of the Allgäu for nothing.He was sent to this area and preached the gospel all over this part of Bavaria.He has Churches named after him in Kempton and Füssen.Here in Füssen he travelled on foot to all the local villages and legends abound about the good works that he did.The origional Chapel that he built can now be viewed in all its splender in the crypt of St Mang Basilica,thanks to the work of the Vicar General and the artist Erwin Wiegerling.They took the real meaning of what a barock church should be and filled the place with light.The crypt at 1000hrs on a sunny day is lit by natural light reflected from two mirrors high in the basilica,through the glass Altar and into the crypt.This represents the Light of Christ that St Magnus brought to the area.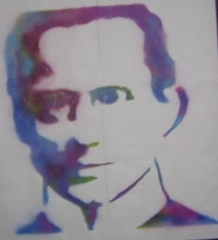 Finnally the Vicar General enlightened all attending to the great missionary of work of Blessed Francis Xavier Seelos.Pralate Knebel has a great love of Seelos and can understand his mission very well as they both were born in Füssen and both became priests.Both have been called to leave their beloved City at the edge of the Allgäu Alps to tread the path of prayer and penance offered with the joy of serving Christ,to bring His good news to others far from their home town.For Blessed Seelos it meant leaving the country of his birth and serving with love and joy the German immigrants who had gone to make a new life in the United States.There Blessed Seelos gave his life in a sort of martyrdom without blood beiing spilt.He worked tirelessly and hard in the work that the Lord offered him.Always Joyful and happy to do even the most trivial tasks as long as by it he grew in grace.
The 230 Augburg Diocesan workers came away with much to think and meditate on and three great examples to immitate in their daily lives,so as to come closer to the Lord and Master who all three loved so much.
MARY ELLEN HEIBAL IS DEAD-SEELOS CANONISATION CAUSE CONTINUES(22 October 2009)
Mary Ellen Heibal whose healing from cancer was being investigated by the Archdiocese of Baltimore has died from Pneumonia aged 71.Her apparent healing due to the intercession of Blessed Francis Xavier Seelos was being investigated as the second miracle needed for the canonisation process.The Catholic Review,the Archdiocesan newspaper of Baltimore reported that the canonisation process will continue as she didnot die of cancer,but died due to pneumonia.Mary Ellen Heibal died on the 9th October 2009.Requiem Mass was celebrated by Father Byron Miller,Excecutive Director of the Seelos Centre in New Orleans & Vice Postulator of the Cause for the Canonisation of Blessed Seelos.It took place at Blessed John Neumann in Annapolis.
The full
"The Catholic Review"
report dated 16th October 2009(Special thanks to Paul Schwarz,(Father of Joey, for alerting us to this news)
ARCHDIOCESAN NEWSPAPER PICKS UP JOEY HEALING STORY(19 Oct 2009)
The Catholic Spirit ran an article on Joey Schwartz and how the family claim it is due to the intercession of Blessed Francis Xavier Seelos,in their October Edition.The Catholic Spirit is the Newspaper of the Archdiocese of St Paul & Minneapollis.
1st CLASS SEELOS RELIC IN SCHOOL CHAPEL ALTAR
World renowned Father Dwight Longenecker,reports on his blog that the St Joseph High School in Greenville,South Carolina has a relic of Blessed Francis Xavier Seelos embedded in it.This was due to the kindness of Dr Richard & Mrs Ruth Ballard.They also obtained for the school 1st class relics of St Elisabeth Ann Seaton and St Therese of Liseaux.Father Dwight is known for his conversion from the Anglican faith to Catholocism which is documented in his book "The Road to Rome".He is now the Chaplain of the school and is available for talks and retreats.His website can be viewed here
LOCAL GERMAN PAPER COVERS FÜSSEN PILGRIMAGE
(6 Oct 2009)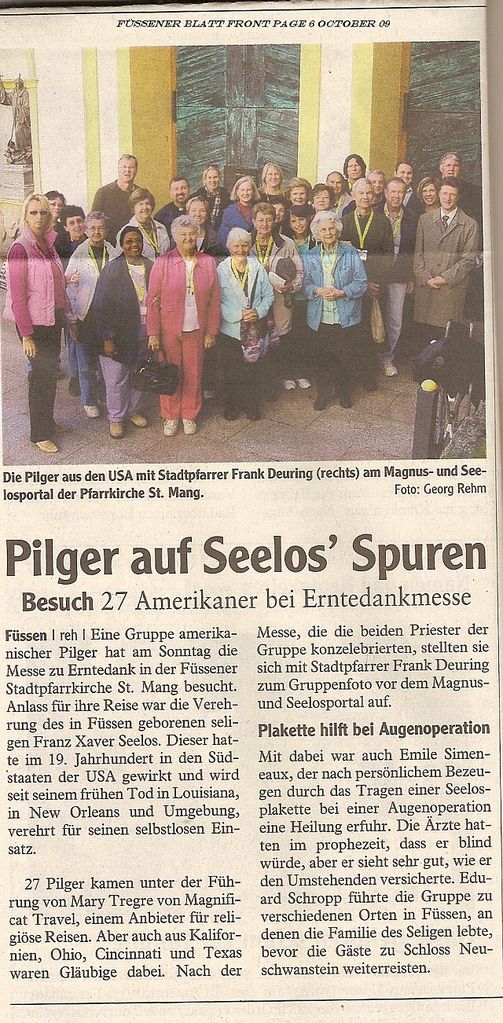 SEELOS PILGRIMAGE VIDEO OCT 2009
.
v
Joey's fight: Family attributes to clean scan to faith

September 25, 2009 - 8:30am.
THIS ARTICLE IS REPRINTED BY PERMISSION OF THE AUTHOR AND
THE SAVAGE PACE
R

-WE THANK THEM BOTH FOR THEIR HELP
By Keighla Schmidt, Staff Writer
It might sound like a plot line from a movie, but after his family visited a Catholic shrine in New Orleans, Joey Schwartz's latest CT scan showed he's cancer free just two months after being told terminal cancer had returned.
Joey was first diagnosed with a very rare form of cancer, midline carcinoma, in March 2008 when he was 13. After 10 months of highly-toxic chemotherapy followed by six weeks of radiation, he was told he was in remission. But, during a follow-up PET scan in July, the 14-year-old from Savage was told he had to continue his fight the aggressive cancer.
"When Joey was re-diagnosed, the reoccurrence on the chest wall and in his lungs was devastating news," Paul said. "The doctor told us, 'I can't offer hope at this point.'"
Doctors identified two large masses on his chest wall and dozens of small tumors in his lungs.
Joey Schwartz: Joey Schwartz wears a relic, a piece
of the Blessed Father Seelos' body, around his neck
Deciding to fight anyway, Joey started chemotherapy again and with the support of his parents, Paul and Melinda, along with his twin brother Derek, the family turned to their Catholic faith.
They had been following a story about a 71-year-old woman who had been diagnosed with terminal esophageal cancer that had spread throughout her body, but the malignant tumors disappeared after prayers to Blessed Father Seelos, who died in 1867 in New Orleans. Seelos has been beatified by the Vatican and is believed to have successful intercessions for ill people. The woman, Mary Ellen Heibel, has been cancer free since 2005.
Paul ordered a first-class relic, a small piece Seelos's body, for Joey to wear in a pendant as a point of focus for prayers, as Heibel has done.
"Obviously not everyone who prays to Seelos is healed," Paul said.
But, he added, prayers couldn't do any harm.
After one round of the toxic drugs and getting an affirmative nod from their doctor, the Schwartz family made a pilgrimage to New Orleans to visit a shrine to Seelos.
"It may have been New Orleans, but it wasn't voodoo," Melinda said with a laugh.
The family attended a Sunday mass and a woman in charge of the administration of the Seelos shrine, Joyce Bourgeois, took special care of the family.
"Just talking to her on the phone is a spiritual experience," Melinda said.
Joey said throughout the mass Bourgeois had her hands on his shoulders to bless him.
Along with Bourgeois and other shrine officials, Paul said many parishioners offered up their anecdotal stories about the intercessions Seelos had done for them and expressed hope for Joey.
"You take some of it with a grain of salt," Paul said. "But, really, you're going there looking for some hope … it was a very uplifting, spiritual day."
With Joey still wearing the relic, the Schwartz family headed home.
"When we got home and started telling people about our trip, we got the typical 'pat on the head,'" Paul said. "A very small amount of people actually understood what we did and why."
After one more round of chemo and one CT scan on Sept. 3, the family thought their prayers were answered.
"We were hoping the scans would show the tumors had either stayed the same size or shrunken a little," Paul said of their feelings going into the appointment.
"It's scary before going in," Joey said. "I really didn't know what to think, I was hoping for something good."
When Dr. Jawhar Rawwas, Joey's oncology doctor at Children's Hospital, read the scans initially, he told the family the tumors had shrunk.
"We thought that was our miracle," Melinda said. "We were thrilled with that."
After bringing Joey back to the Academy of Holy Angels where he and Derek are freshman, Paul and Melinda got a call from the doctor.
"He said the radiologist had looked at Joey's scans and that's when I thought he was going to say the initial scan missed something and prepared for the worst," Paul said. "He said he couldn't detect any traces of cancer … and on top of that, the two initial large masses were now thought to be scar tissue."
Immediately, they turned to their faith.
"Instinctively we were making the sign of the cross," Paul recalled.
Next they called Bourgeois to tell her the good news and she told them that meant "God had a plan for Joey."
"I already knew that," Joey said.
Back at the high school, Derek received the good news first.
"I almost dropped my football helmet," he said.
As for Joey – "he kept stepping back away from us and saying 'you're kidding, you're kidding.'" Melinda recalled.
While they all place a lot of faith in the miracle, Joey will continue with the rounds of chemo, as planned.
"Right now they don't know that God didn't heal me through the work of the chemo," Joey said.
"We're not getting the sense that it's something we should stop," Paul added.
Joey's hopeful the original plan of nine months of chemo will be abbreviated soon.
For as large of a role as each family member's faith has played in Joey's journey, their familial steadfast devotion is fairly new.
Paul, who said he had been largely atheist and agnostic since he was 15, came back to his childhood faith when Joey was first diagnosed with midline carcinoma in 2008.
"I've definitely put all my faith in God now and it's paid off," he said. "It's been quite a turn about for me."
Melinda, who grew up in a Baptist church and converted to Catholicism when she was a teenager, said she wasn't totally sold on the religion, but now feels strongly connected.
"I've been a Christian since I was 15 and my faith has never been as powerful as it is now," she said.
Even after Joey's short-lived remission and it looked like his cancer was back, they stayed faithful.
"We stayed strong spiritually throughout everything," Joey said.
Now there are daily prayers as a family, something they'd never done before.
Joey's faith is one he wears not on his sleeve, but around his neck. Along with the Seelos relic there are other chains with medals and pendants of the Blessed Virgin Mary, St. Peregrine –the patron saint of cancer and a cross that he wears every day.
When kids at school ask him about them, Joey tells them to consider his position: "If you had cancer, you'd do it to."
Keighla Schmidt can be reached at kschmidt@swpub.com.
VICAR GENERAL PROMOTING BLESSED SEELOS

9th September 2009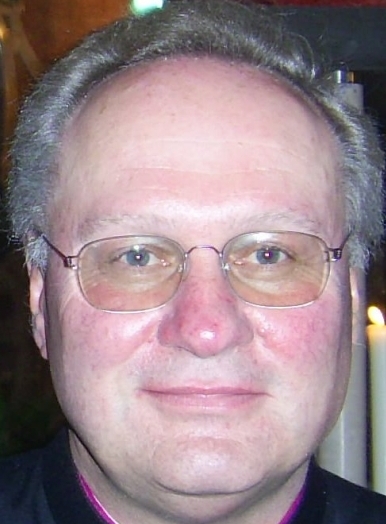 Füssen born, Pralate Karlheinz Knebel,Vicar General of the Diocese of Augsburg is a very busy man.However he not not forgotten another son of Füssen.The Vicar General has been working quietly behind the scenes to promote the cause of Blessed Francis Xavier Seelos.He is striving to make Blessed Seelos more known within the Diocese,especially amongst those responsible for running the Diocese.
He eventually hopes to organise a day of prayer & meditation about Blessed Seelos for the Priests and Deacons of the Diocese.Your prayers will help!
US STUDENT NEWSPAPER PRINTS EXCELLENT SEELOS ARTICLE

(1st September 2009)
The Greyhound is the student newspaper of Loyola College in Maryland.On Tuesday September 1st it printed a news article about Blessed Seelos.The article is extremely well written and immiediatly attracts the reader to the life od Blessed Seelos.It is written from a Maryland perspective as Father Seelos was Rector at St Mary's,Annapolis,Maryland.The article is about the Baltimore Diocesan investigation of the alleged miraculous healing of Mary Ellen Heibal.It is youthful and full of vitality.May it bring more people to know of Blessed Seelos and through him to Our lord and Saviour Jesus Christ.
You can read the full article
here
SEELOS DAY CELEBRATIONS IN FÜSSEN
(31 August 2009)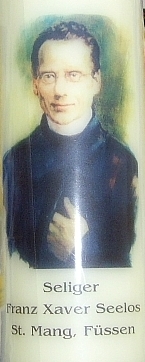 A youth orientated Mass in

Acht Seligkeiten Church,west Füssen

will be the hilight of Füssen's celebrations,the hometown of Blessed Seelos.It will be at 1900hrs on Sunday 11th October 2009.
NEW ORLEANS SEELOS DAY CELEBRATIONS(29th August 2009)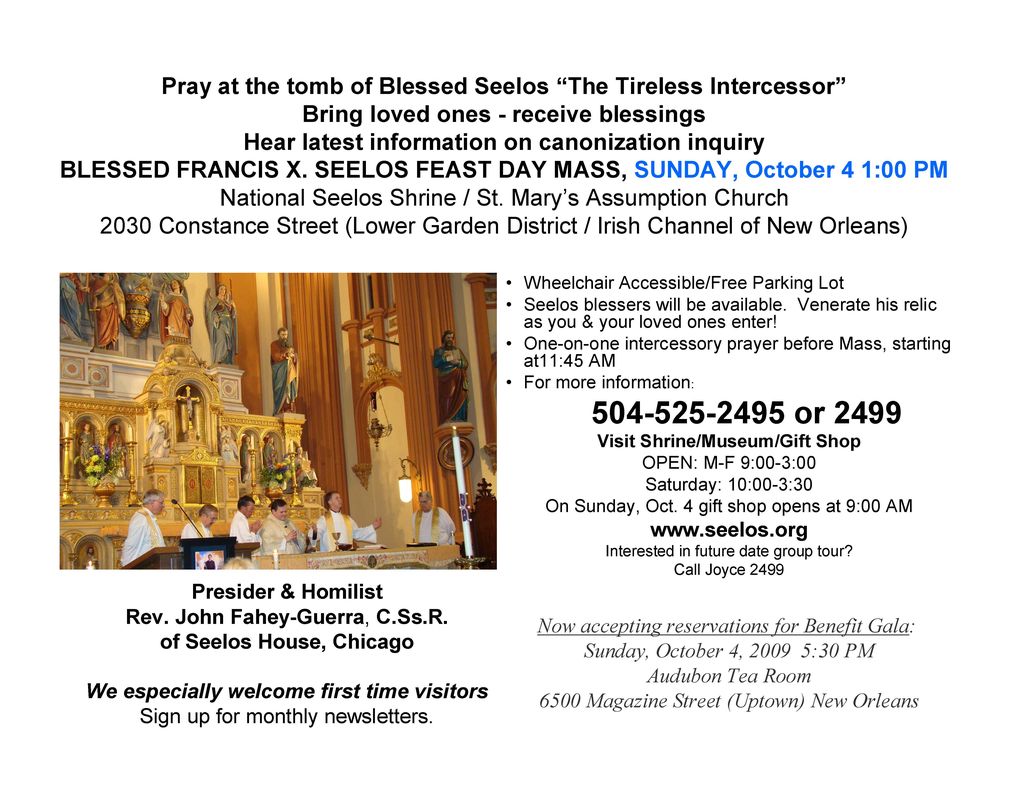 Russian Wikipedia page about Francis Xavier Seelos(22 August 2009)Франци́ск Ксаве́рий Зее́лосThe above page was created on the Russian Wikipedia on 19th August 2009.This is now the third Wikipedia to publish information about Blessed Seelos.The English version can be found

here

The German version can be found

here